Grab some energy drinks, strap on your carpal tunnel wrist braces, and pray for no lag: Video Game High School is here to bring you the thrills of competitive video games with the awkwardness and growing pains of high school, wrapped up in a comedy as fun and exciting as a drunk Guitar Hero tournament.
---
---
Produced by RocketJump, the series follows BrianD (Josh Blaylock) as he levels up to the titular high school, where leaderboards have replaced grades and studying First Person Shooters is as stressful as studying Trigonometry. Brian is joined by his new friends Ki (Ellary Porterfield) and Ted (Jimmy Wong), as they all look to stake their claim to fame in the halls of VGHS.
Of course, nothing can be easy for BrianD, as he squares off with Lawrence "The Law" Pemberton (Brian Firenzi), the world's #1 amateur gamer and VGHS's #1 jerk. To make things worse, BrianD develops a crush on Jenny Matrix (Johanna Braddy), the Junior Varsity FPS team captain and The Law's girlfriend. Can BrianD balance his class requirements with his social pressures, busted keyboard, and escalating extracurricular demands?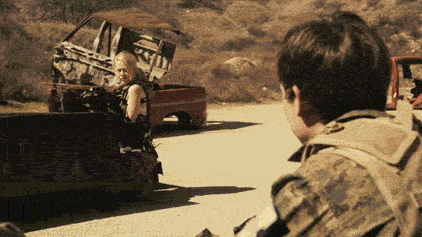 With three seasons under its belt, Video Game High School is a bona fide hit in the world of web series. Following an immensely successful crowdfunding campaign, seasons two and three expand the world (and run time) of Video Game High School while keeping its core focus on the high school and its students.
Excellent cameos populate the series (such as Zachary Levi, Epic Meal Time's Harley Morenstein, and RocketJump's own Freddie Wong), and the special effects are as eye-catching as they are fun.
While the subject matter may not grab every viewer, the sheer excitement and playfulness of the series is hard to deny. Clocking in at 21 episodes (with season three serving as the final season), Video Game High School is a great web series for fans of video games, high school comedies, and CGI-fueled antics.
[By: Taylor Williams]