If you aren't familiar with Action Bronson…well, there's not really an easy way to describe the man. If you saw him on the street, you'd know this is no ordinary human being! That's because Action Bronson is 320 lbs of rap superstar. For the past few years, the man born as Arian Asllani has been touring the world as one of the most unique, and controversial, rappers in the business. F*ck That's Delicious is his food show.
---
---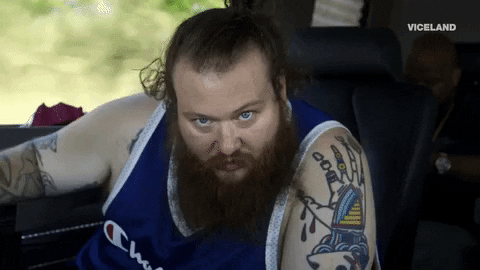 You might think that the transition from rapper to online food show host is a strange one, and you'd be right if we were talking about anyone but Action Bronson. One of Bronson's favorite lyrical inspirations has always been food and  several of his most notable lyrics are devoted to detailing his favorite eats. Perhaps tired of just singing about food instead of showing it, he's decided to grab some cameras, find a crew, and hit the streets of the world in search of adventures disguised as meals.
So what makes Action Bronson different from the Anthony Bourdains and Andrew Zimmmermans of the food and entertainment world? Well, for one thing, he curses a lot more than either of those guys could ever hope to. Bronson is a blue-collar kind of guy by his very nature, and he doesn't make any efforts to disguise his nastier qualities for the sake of anyone else's enjoyment. Whether he's hacking his lungs out while ordering Chinese food in London or eating a piece of a sandwich that just hit the New York City street at his feet, Action Bronson continuously reminds whoever is watching that he does not care what anyone else thinks.
Funny enough, that's what makes F*ck That's Delicious such a great food show.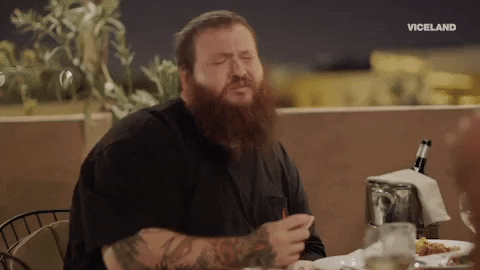 When Bronson doesn't like something, he tells you and whoever is serving him that he doesn't like it. When Bronson loves something, you don't just know it because of a polite nod to the chef or some voice-over narration, you know it because Bronson starts to moan, burp, curse, and threaten to do an elbow drop into a vat of hot fudge. You'd probably do the same too if you were enjoying the same incredible food that this guy manages to find all across the world.
That's the great thing about Bronson; he feels real in everything that he does. The presentation, quality of the food, and intercut adventures in life are about what you'd expect from a similar food show, but Bronson's personality helps make F*ck That's Delicious YouTube's best food show since Epic Meal Time.