Brazil, Brazil! I hear the samba, I smell the caipirinhas. We all love that tropical charisma of the 'cariocas'. They shine and conquer anyone with it. So does Camila Coelho in her English youtube channel, where she delights us with the best tips on makeup and beauty.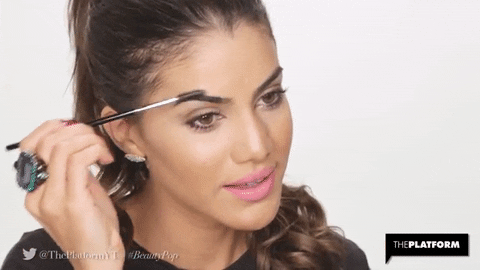 We all want to look like those hot brazilian women we see in the 'telenovelas', the runways and the beach if we have the pleasure to visit the paradisiacal country of Brazil. So what's the secret behind it? How do they do it?
---
---
Camilla's channel reveals her magic by introducing us to her step by step tutorials. After watching them you will be ready to hit the streets looking like you just came from a trip from Brazil: tanned, yet natural and with that bright skin that will glow everyone out.
Camilla's tutorials are about easy, simple and fast makeup that you can easily wear to a party o to the gym. Yes, you heard it. As Camilla suggests, we must look pretty everywhere we go, and girl, she is right! But wait, is not some heavy makeup, is just some natural tips to make you look good and true to yourself. You never know, who will you meet at the gym, maybe your next date.
Fun and simple, she tends to crack a joke now and then, that will sure make you laugh. What's best, is that Camilla is like you and me, you identify with her. She is shy to the camera, she has pimples, but she knows how to teach you how to hid them.
"You highlight what you want and hide what you don't want", is one of her top advices, along with "Always apply a lot of concealer."
Her tutorials are diverse, but she usually focuses a lot in eyebrows, bronzing the skin, getting rid of your dark circles (my personal favorite!) and making you look as more authentic as possible. She is not into faking makeups that will change completely who you are. You definitely don't want to wake up the next morning and scare the person next to you.
So take note and watch Camilla, you might learn a thing or two, or even realized how wrong you were doing it all along!